Gynarchy International, first worldwide non-profit gynarchist organization, is happy to welcome you.
Our aim is to give you better knowledge about Gynarchy, to share tools and advice about how to contribute to an increase in the number of Gynarchist families and societies, gather all Women, Girls and males that believe in gynarchist ideas.


Gynarchy International, première organisation mondiale gynarchiste à but non lucratif, est heureuse de vous accueillir.
Notre objectif est de vous donner une meilleure connaissance de la Gynarchie, de partager avec vous outils et conseils pour contribuer à multiplier les familles et les sociétés gynarchistes, de rassembler toutes les Femmes, les Filles et les mâles qui croient aux idées gynarchistes.


Gynarchy Internacional, primera organizacion mundial sin fines de lucro, se complace en darla la bienvenida.
Nuestro objetivo es darla un mejor conocimiento de la Ginarquia, compartir con todas herramientas y consejos para contribuir a multiplicar las familias y las sociedades ginarquistas, juntar todas las Mujeres, las Chicas y los machos que creen en las ideas ginarquistas.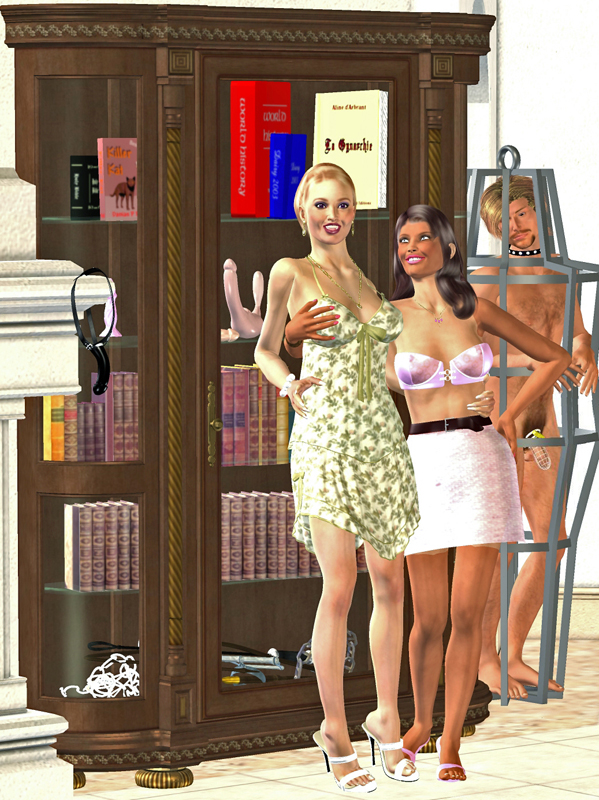 Our BookStore now is managed by Lulu.com.
You can find there books and e-books by Ms Aline d'Arbrant: CLICK HERE,
Some offers and used books can be found on Price Minister: CLICK HERE.
Notre Librairie est maintenant gérée par Lulu.com.
Vous pouvez y trouver les livres en papier et électroniques de Mme Aline d'Arbrant: CLIQUEZ ICI,
Certaines offres et des livres d'occasion peuvent être trouvés sur Price Minister: CLIQUEZ ICI.
N'oubliez pas de parcourir notre catalogue de livres électroniques !
Don't forget to read our e-books catalog !